The VMTV Hair Patch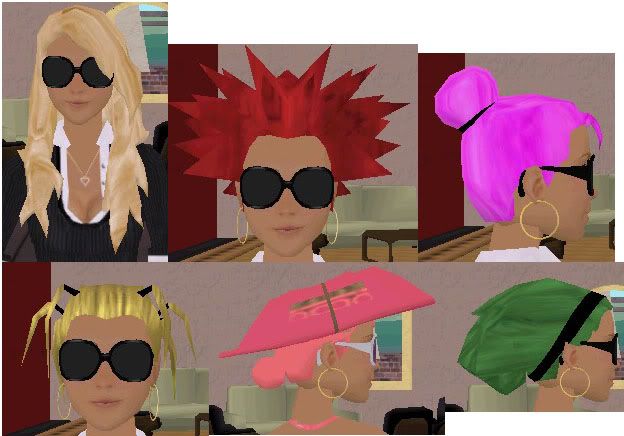 Meriki Designs
has a "
VMTV Hair Patch
" available which will transform most hair into new styles with hi-res textures. There are several unique hairstyles available for both male and female avatars. Keep in mind only you and other avatars using this patch will be able to see the unique hairstyles. See the female styles in the pic above (modeled by Danjela) and male versions (modeled by mike3384) below.
Important Note/Disclaimer: Please use this at your discretion as it may or may not comply with the VMTV TOS. Also beware of possible side effects of installing the patch with your VMTV program files. No guarantees made here on this blog if this patch will work for your PC, but feel free to check it out:
http://www.reality1.co.uk/meriki/hair/
Labels: Avatars, Miscellaneous, VLB Tips, Websites
Subscribe to this blog:

Lauren Conrad vs. Heidi Montag!
Get The Hills music ringtones!
FREE SECRET LOVE LETTERS
Click here to bookmark this blog.